About us
It all started back in 2007, when senior and eminent journalists from all the leading automobile magazines in India got together and decided to create and confer the Indian Motorcycle of the Year (IMOTY) award.
This award is an expert and independent judgment of the best new motorcycle. The highly experienced jury members are responsible for selecting a single decisive winner, and the voting process has been designed to be very fair and tamper-proof. Criteria like price, fuel-efficiency, styling, comfort, safety, performance, practicality, technical innovation, value for money, and suitability for Indian riding conditions are particularly important factors while deciding on the winner.
IMOTY is the most credible and coveted award, and almost like the 'Oscar' of Indian motorcycle awards. It is gaining prominence with each passing year, and credit for this must go to JK Tyres, which have been supporting this award and sponsoring the grand award ceremonies right from inception.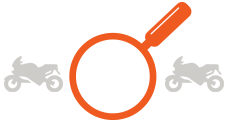 Selection of Contending Motorcycles
All motorcycles that qualify for these awards are new models. Existing motorcycles that have had cosmetic facelifts or small mechanical changes, like different power or drive-trains, do not qualify for this award. The country of origin does not matter, but they have to be manufactured or assembled in India and be on sale in showrooms before November 30th of the previous year. The motorcycles should have been homologated for Indian type approval, but those imported through the CBU route are not considered.

Voting Process
Selection of the Winner is by a simple voting system, where each member of the jury has a maximum of 25 points. Every Jury member can allot a maximum of 10 points to one motorcycle. And every Jury member must give points to at least 5 of the contending motorcycles. A very fair and transparent system makes the IMOTY the most credible auto award.